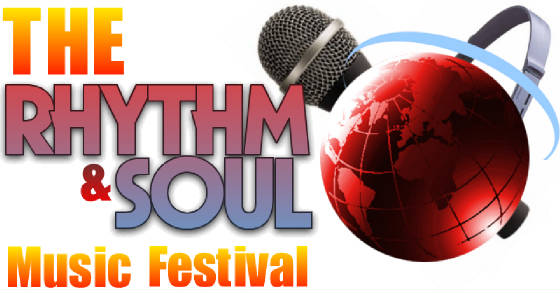 DATES: August 4-7, 2006

Overview

OVERVIEW

The Rhythm & Soul Music Festival & Awards is launching Fall 2006. It will take place at several venues in New York City. They will also include some of the hottest nightclubs in the city. The festival is not celebrity-driven; rather, the focus is on the music and artists known and unknown who make it great.

RHYTHM AND SOUL RADIO


Beginning Monday, February 6, 2006, you can hear a daily dose of the kind of music that will be featured at RSMF. This show airs on Spin Radio FM every Monday and Wednesday, 8-10pm. The Monday show is hosted by Alestasia, live from Durham, N.C. and the Wednesday show is hosted by DJ Freedom Justice live from NYC. For more information or to submit your music to be heard on "Rhythm And Soul Radio," send an email to

info@spinmyradio.com

GET A PREVIEW!

On the first Thursday of each month, Make It Happen Entertainment, now a partner with Mixcraft Media, Inc. and Spin Radio FM to produce "Rhythm and Soul Music Festival," are hosting a monthly artist showcase featuring live bands. Location will be announced shortly.
Please get in touch to offer comments and join our mailing list.
Rhythm And Soul Music Festival c/o Mixcraft Media, Inc. * 244 Fifth Ave * Suite 2141 * NY, NY 10001 * (212) 252-2528 * socialtravelers@yahoo.com